About UPC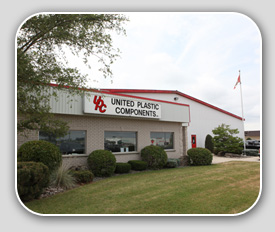 Established in 1971, United Plastic Components Inc. (UPC) started with just a few employees. Today, we operate from a 32,000 sq. ft. plastic extrusion facility in Exeter, Ontario that is owned and operated by more than 30 highly trained owner/employees dedicated to the production of high quality custom plastic profile extrusions.
In 1998, we earned our QS9000 registration and in 2001 we achieved certification for ISO 9001:2002. In 2010, UPC was recertified to ISO 9001:2008 and in 2018, United Plastic Components was certified and registered by Intertek as conforming to the requirements of ISO 9001:2015.
United Plastic Components Inc. is a company that is involved with its employees, its customers and with its surrounding area. We are a proud supporter of local community events and members of the South Huron Chamber of Commerce and Huron Manufacturing Association. As an employee-owned business, we have a personal stake in the quality of work, the service we provide and the community we live in.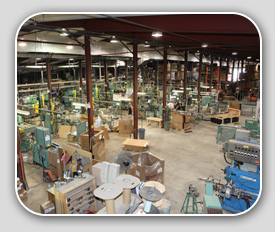 We specialize in the design and development of tooling and equipment to produce a multitude of plastic extruded shapes and profiles from simple tubes and channels, to complex porthole and co-extruded profiles.
Over the span of four decades, we have developed a diverse and broad Business-2-Business customer base by consistently supplying high quality products to our customers' specification, at a competitive price, on time, every time.
MISSION STATEMENT

Our commitment is to continually improve the quality and service we provide.

Our success will be measured by the growth, prosperity and satisfaction attained by our customers, our employees, our suppliers and our shareholders.
At UPC, we take pride in working with our customers to turn their concepts into reality. From an idea to a finished customized product, we are there for you, from the beginning, to the end of the process.