Quality, Consistency, Repeatability: Our Measure Of Success
United Plastic Components Inc. holds the following certificates: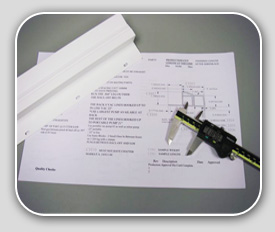 United Plastic Components Inc. displays this certification by our main entrance as a visible reminder of our commitment to our customers and to continually improve the quality or the service we provide.
Once an extrusion profile is processed, we ensure its conformance to the established quality requirements of the project. Records are filed of all critical dimensional, visual checks and batch numbers and reference samples are retained from every run. These checks are repeated, as required in the established quality plan, to ensure consistent and repeatable product characteristics.
Our On-site Quality Lab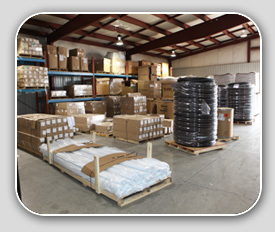 The UPC Quality Lab, located just a step away from our extrusion lines, is managed by dedicated Quality Managers. The Quality Team also provides hands-on support through the entire production process - from concept design to final shipping. The lab is fully equipped to perform testing and documentation of:
Finished Product Integrity & Uniformity
Specification Conformance, Measure and Fit
Colour Match
Impact Characteristics
Our success is measured by the growth, prosperity and satisfaction attained by our customers, our employees, our suppliers and our shareholders.